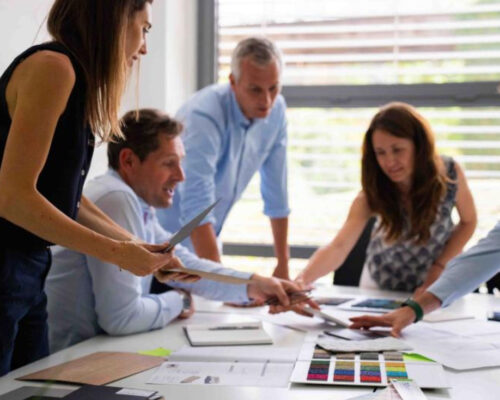 "We appointed A Beautiful Green to help explore what we were already doing 'right' and what else we could adjust, to bring the rest of the business in line. We firmly believe that our industry's collective vision should be for a sustainable built environment that mitigates and adapts to climate change – and there's no better time to start."
Kirsty Shearer
Development Director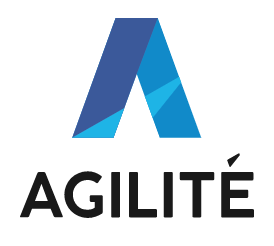 Agilité is the international commercial interiors specialist with the proactive mindset. Specialising in office, retail, and hospitality fit outs across Europe, it works with many international brands, such as Big Mamma (a B-corp) and sustainability-conscious QBE – who recycled all unused furniture on an Italian project.
Their website
The challenge
Agilité was purposefully established to redefine the spaces it works in – but recognises that the construction industry needs to evolve as well. 
There is no escaping the fact that the design and build sector is having a significant impact on social and environmental factors – be it through the raw materials used, traditional construction techniques, or the choice of energy installations. However, such decisions and approaches contribute to whether work has a positive, neutral, or negative effect on the space around it. 
What's more, it was important not to overlook the effect operations have on workers, either. Construction is labour-intensive job, that is recognised as physical and risky – with the UK suicide rate for construction workers over three times the national average. Therefore, it was important to ensure safe and fair working conditions were considered, too.
Agilité is a fast-growing organisation which saw a significant increase in its employment rate over a relatively short period of time. As previously said, the company operates in a significant impact industry and is surrounded by clients with high expectations – all of which made it essential for Agilité to launch its transition towards sustainability. 
After rapid growth, it was time for the firm to pause, take a step back and reflect on their current situation and where they wanted to go. Sustainability is the way and this is what A Beautiful Green's team helped Agilité to do – centralising information, creating a formal roadmap, and integrating sustainable practices, step-by-step.
Underpinning the challenge was the importance of making it simple to engrain sustainable behaviours into day-to-day operations. And, Agilité approached A Beautiful Green to consult on where it was vs. where it aspired to be – and how to get there.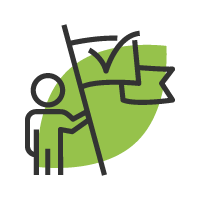 The Strategy
After an initial analysis of Agilité, A Beautiful Green was able to identify areas for improvement – against those laid out in the B Impact Assessment – that would allow us to gradually position Agilité as a responsible player, based on best practice guidance. 
As the BIA focuses on five areas of impact (governance, workers, community, environment, and customers), A Beautiful Green had to identify and onboard multiple collaborators from different departments. With the initial team formed, we were able to create discussion spaces to understand the possibilities and the challenges for Agilité.
Having understood what was already in place, and where improvements might need to be made, it was important for us to be a support for Agilité's team who carried this project in addition to their usual functions, so a phased approach was adopted. This included: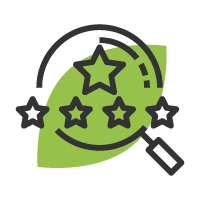 The results
The project has allowed Agilité to create and implement a robust CSR strategy, which includes a raft of documents such as a diversity and equity policy, an employee handbook, or a grievance mechanism policy, and processes such as the employee satisfaction survey.
This project enabled Agilité to introduce its employees to the concept of sustainability. As part of the collaboration between Agilité and A Beautiful Green, we were present at a team-building event in which we were able to do an introduction to sustainability and present the projects' results to the entire team.
As such, Agilité has established the foundations of sustainable behaviours within society.
As Agilité continues to flourish, it is important that its commitment to sustainability does so in tandem, and that it's built upon responsible administrative and strategic foundations. In turn, these allow Agilité to be agile enough to face the challenges of tomorrow and evolve in accordance with current principles.
The BIA is a tool that evolves with time. Sustainability is a topic in constant development and the BIA intends to accurately reflect this progression. This is why certified B Corps have to work on a daily basis to improve their sustainable practices and stay true to their commitments.
Currently, Agilité is waiting to be verified by B Lab. In the meantime, the organisation continues to work on improving its impact. A Beautiful Green also keeps following Agilité's team to ensure the good integration of the improvement roadmap on the long term. We know the transition is time and energy consuming which is why we make sure to present ourselves as an on-going support for the organisation.
Because the certification process can be long, A Beautiful Green's team makes sure that all the data is updated, and new practices reported when the verification phase comes close. As we are in the waiting queue, we will update this study case with the result. Whatever the outcome might be, our consultants salute all the efforts put in place by Agilité's team to integrate sustainable practices into their day-to-day operations. Beyond the certification, Agilité was able to build and frame its sustainability strategy and is motivated to make it evolve and progress.
In collaboration with Ruth Harrison-Davies, Scriba.