The success story of A Beautiful Green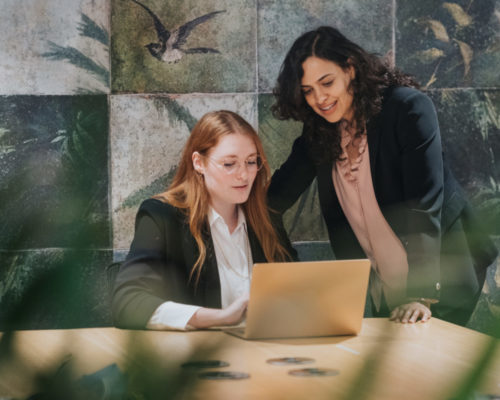 "Becoming an accredited and recognised responsible company through certification such as B Corp is much more than just a project within our company.  It's about integrating social, societal and environmental non-financial objectives into our business model. The importance of this approach aligns completely with the vision we have for our company. We're not looking to be the best company IN the world, we want to be the best company FOR the world. The B Corp certification process has helped us to structure our existing practices, implement new ones and validate our commitment 'internationally'."
Cintia Procaci
Founder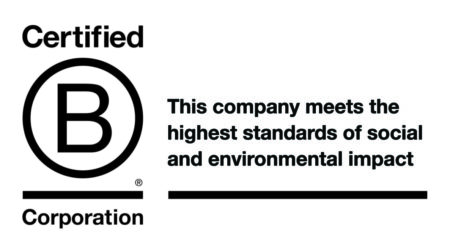 Why B Corp ?
A Beautiful Green's goal is to help businesses create a positive impact in their community and the environment.  We believe in the principles of the B Corp movement, the first being to use business as a force for good.  We wanted to become certified for several reasons: 
To assert our commitment to creating a positive impact 

To be transparent

To demonstrate to our stakeholders that we meet the highest CSR standards

To be part of a community of responsible leaders 
As a sustainable development consulting agency, it seemed natural for us to go through a certification process.  Although we have already been awarded the ESR label, the national CSR label in Luxembourg, we also wanted to position ourselves in international sustainable transition.
We've said it before, B Corp doesn't just take into account a product or service, but also a company's responsible and sustainable corporate culture.  We believe that the future of the economy is sustainable and we want to be one of the pioneers of this change.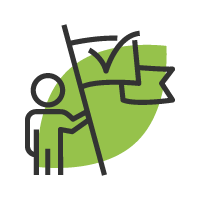 The process
Cintia is the founder of A Beautiful Green and has been a certified B Leader since 2018.  The agency itself was created in 2018, and Cintia began the certification process in 2020.  In March 2021, a colleague joined the B Corp process after also being certified as a B Leader. 
Once the B Corp team was appointed and assembled, the process took off. It's important to note that getting B Corp certified is not just a matter of ticking boxes on a questionnaire. It requires a real commitment of time and energy on the part of a company and the assigned team. Our B Corp certification journey was completed in different stages that we have detailed below in the hope that we can help companies who also want to take the leap. Here's an overview …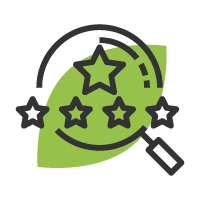 The result
After several weeks of verifications, we are pleased to announce that we have received our B Corp certification! We're happy to be part of this great community and to be recognised as responsible players on the international stage. 
We score well in the community and customer sections of the B Corp questionnaire. You can see all the actions we take for our community on our "We walk the talk" page. We score well on the customer section because it takes into account our business model of a sustainable development consultancy.
We still have work to do in the environmental category. Although our environmental impact is not significant, there is always room for improvement and we intend to work on this in the future.
Our B Corp experience has allowed us to strengthen our commitment to sustainability. We can now demonstrate to our stakeholders our commitment to the common good. We are proud to be part of the B Corp family.
Testimony
"The certification process is intense but very informative. As a CSR strategy consultancy, we thought we already had lots of good systems in place, but we realised that there is always room for improvement.
As with a lot of other companies going through the certification, many concepts and practices seemed natural, but hadn't yet been written down and made official. This exercise also helped us to anchor these practices in an effective management system that will serve as a benchmark as our agency develops and grows."
Elora Majean
Sustainability Consultant
What's next ?
As a B Corp, we want to be transparent and held accountable for our actions.
We are committed to the B Corp community in the long term and we continue to improve our impact on a daily basis in the various categories covered by the questionnaire. We hope to grow while improving our positive impact on our community and the environment. Thanks to this constantly evolving certification, we have access to a roadmap that will enable us to meet our commitment in the years to come. 
We sincerely believe in the idea of a sustainable future and we are here to provide our expertise to create responsible companies together. If you would also like to measure your impact using the B Corp framework, you can learn more here or contact us directly to discuss.