The Success Story of TRAACE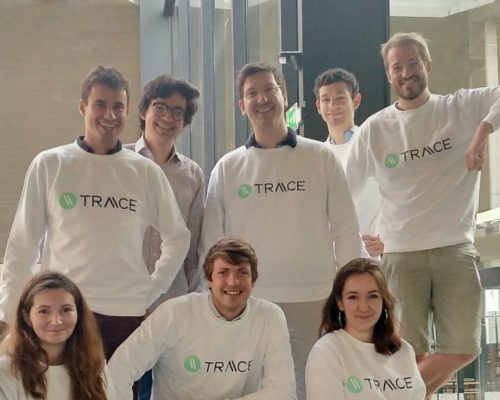 " The support of A Beautiful Green was decisive in our B-Corp certification. This has brought us substantial time savings, valuable advices and peace of mind."
Thomas Guyot
Co-Founder

Traace is a greentech start-up that develops software enabling companies to measure and monitor their carbon footprint in order to achieve their climate goals. They work with many responsibly engaged companies, such as Sodexo, Leclerc and Siemens. Their innovative software is a useful tool for implementing corporate responsibility.
Leur site
The challenge
Traace's mission is to help companies fight climate change. With Traace's carbon management software, companies can measure their emissions and, more importantly, create reduction targets. And as sustainability is at the heart of Traace's approach, the firm naturally turned to the B Corp community. 
At the beginning of the process, Traace was still a young start-up. The B Impact Assessment (BIA) framework helped the firm to structure its operations and set up sustainable behaviour from the outset.
In addition to being a reference tool for creating responsible practices and policies, B Corp certification was a way for Traace to assert its commitments, enter a community of responsible leaders and gain the trust of peers.
The certification process is time-consuming. It takes hours of work and energy. As a young start-up, Traace did not yet have the resources to undertake the certification alone. Our support helped them to balance their efforts between all the daily tasks required. 
It was important to us to assist a peer in this process of gaining recognition and transparency. The environmental axis of sustainable development is a particularly large one and requires certain expertise. We believe that making this environmental aspect accessible to as many companies as possible is synonymous to opening a door to transition. Recognition could help them get more visibility on the market and therefore help more companies.
B Corp certification is internationally recognised and presents itself as a mark of trust. It allows potential business partners to quickly recognise the legitimacy of a company's commitment to responsibility.
It was also important for us to ensure that Traace's impact business model was recognised and would add to their certification score. As a solution provider, Traace has a positive impact on its customers. It was therefore crucial to capture this positive impact in the BIA.
The Strategy
Sustainability is an integral part of Traace's DNA. Their mission is similar to that of our agency: supporting businesses in their sustainability transition. B Corp certification was an obvious choice and enabled the start-up to assert its commitments.
In order to offer the best possible support while respecting their daily workload, here is how we proceeded: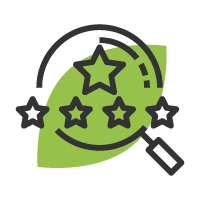 The result
Traace was certified B Corp in August 2022. They are now part of a community of responsible leaders! Alongside the certification process, Traace has continued to evolve and now offers its services to a wide range of stakeholders from various sectors.
Certification has enabled them to:
create the internal policies that lay the foundations for their start-up 
integrate responsible behaviours that will allow them to grow in a sustainable and prosperous way
gain visibility, legitimacy and leadership in the sustainability market
join a network of responsible companies
attract new talent
protect their mission