The success story of Poush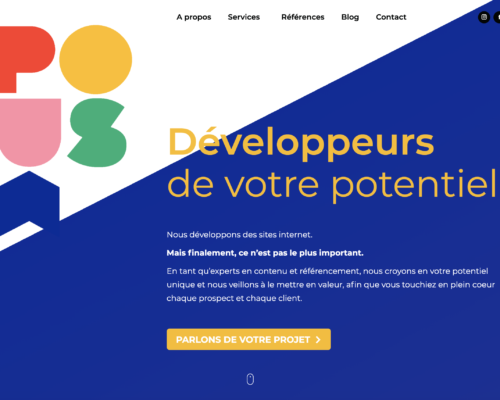 "A Beautiful Green helped us to realise a network exists, a community of companies that have a more sustainable impact. ABG introduced us to B Corp™ and their philosophy of taking into account all aspects of a company; we really liked it. So, we decided to go for B Corp certification. A Beautiful Green really helped us to outline the different stages of the questionnaire. Cintia gave us ideas for improvement, small things to put in place on a daily basis at Poush. A Beautiful Green has been a constant companion to us. They've supported, motivated and advised us throughout the process and long afterwards, continuing to answer our questions when we've been implementing new sustainable initiatives."
Elise Timmermans
Project Manager

Poush is an agency specialised in the creation and implementation of digital strategies. Their mission is to help a company grow by increasing awareness and sales of its products and services online.
Their website
The challenge
Poush wanted to take more sustainable action, including among other initiatives, to find a way to offset their carbon footprint. But when they started researching sustainability, they realised just how much could be done and how much they were already doing. With a huge range of possibilities open to them, making decisions about sustainable measures on top of their daily workload was too much to handle. So, the challenge was to navigate through the many possible options and pinpoint where to start the process of incorporating a set of sustainable actions into their business.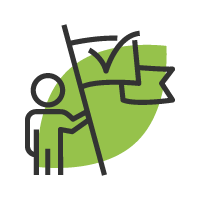 The strategy
After discussing their needs and the sustainable actions already taken in the company, we proposed our support to help Poush certify as a B Corp, a certification some of their employees were already familiar with. To offer the best possible support while respecting their daily workload, here's how we carried out this project: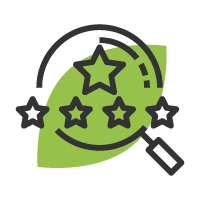 The result
The agency's employees now have a more comprehensive view of the effect their company has on the environment in general. When faced with a choice, they directly identify criteria to achieve sustainability and good governance, which then guide their decisions. This has led them to implement new practices within the company and take actions that were previously still at planning stage. They are much more involved in their societal impact and far more careful with their consumption of resources. They support a Belgian forestry research project and the team is proactively involved in more pro bono actions.
Poush was certified in December 2021. The agency is now part of the community of responsible leaders in Belgium. They have since been participating in B Corp events and are in a continuous improvement for recertification in 2024!