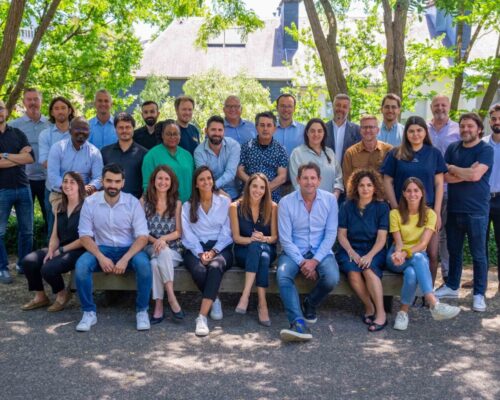 "With our sustainability consultancy partner, A Beautiful Green, we conducted a supplier analysis to understand where we stood regarding sustainability into our partnerships. It helped us see more clearly where we needed to improve, and where we wanted to strengthen valuable partnerships. As for now, we have a responsible purchasing policy and ask each one of our suppliers to sign and comply to our supplier code of conduct."
Kirsty Shearer
Development Director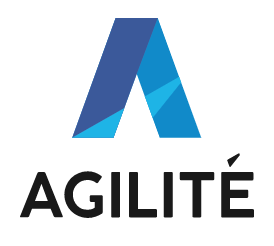 Agilité is the international commercial interiors specialist with the proactive mindset. Specialising in office, retail, and hospitality fit outs across Europe, it works with many international brands, such as Big Mamma (a B-corp) and sustainability-conscious QBE – who recycled all unused furniture on an Italian project.
Their website
The challenge
Agilité was purposefully established to redefine the spaces it works in – but recognises that the construction industry needs to evolve as well. 
There is no escaping the fact that the design and build sector is having a significant impact on social and environmental factors – be it through the raw materials used, traditional construction techniques, or the choice of energy installations. 
Agilité has never wanted to simply subcontract its work – and therefore risk jeopardising the integrity it focuses so hard to deliver. That's why it's important for the firm to work alongside construction specialists who care about people and the planet just as much as they do.
Since its inception, Agilité has focused much energy on establishing trusted relationships throughout the European supply chain – and when it enters a new geographical market, the same search for potential strategic partners, unfolds.
An essential component of the construction industry, the supply chain comprises organisations of all sizes and specialism – therefore, establishing a partner code of conduct was essential to support the wider work Agilité was undertaking, in its bid to become a more sustainable business. 
The aim of this project was to reaffirm lasting commitments to its trading partners, but also to reform the partnership process for the future. We are talking about the integration of official policies and selection criteria in the selection of new suppliers.
Agilité's collaboration with A Beautiful Green was destined to lay the foundation for a new sustainable procurement strategy for the group. This foundation, as we will see in the next part of this article, was to create the rightful documentation adapted to the construction sector, to identify the gaps in the existing supply chain and to create an action plan to continuously improve the supplier database of Agilité (present and future).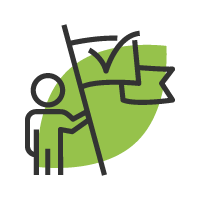 The Strategy
Regulations, procedures, sustainability ambitions, and cultures vary, sometimes even on a state-to-state level, and Agilité relies on the input of its local specialists. 
On every project, it sought to appoint the optimum combination of suppliers – whose own vision aligns with Agilité's overarching commitment to socio-economic and net zero factors – particularly across design, materials, manufacture, logistics, construction, and disposal. Therefore, one of the objectives of this project was to identify the existing suppliers that would comply with Agilité's social and environmental commitments.
As such, A Beautiful Green worked with Agilité to: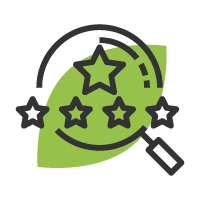 The results
Now in place, Agilité's responsible purchasing program seeks to build a supply chain which understands – and shares – its guiding principles. For the client, sustainable procurement is about working with partners to ensure long-term benefits to the economy, communities, and environment – to deliver best value for Agilité's customers.
As a result of this project, Agilité has been able to gain better visibility of how its supply chain operates – meaning the trade relations of the future will be based on collaboration and mutual trust. What's more, as legislation affecting supply chains evolves, each trading partner will have to be held accountable.
In order to comply with Agilité's need to create the optimum combination of suppliers, A Beautiful Green provided a sustainability questionnaire that will be sent to every potential supplier to support the selection process.
Because Agilité's responsible procurement process is continuous, we also gave them the tools to self-assess their supply chain. This tool allows Agilité to gain a clearer picture of their suppliers' ecosystem, pinpoint the need for progress and create a solid foundation for future collaborations.
Through this project, Agilité was able to 'screen' partners who were/weren't willing to collaborate towards more sustainable business practices – gaining oversight on who was aligned with its wider business ambitions, and those open to evolution.
One of Agilité's goals is to be an ally in the sustainable transition in the construction industry. Their objective is to strengthen its business relationships through value alignment but also through collaboration and shared experience to help its business partners grow sustainably.
Allowing Agilité to review all commercial links, the project also helped to establish a sustainable foundation for its purchasing department. Agilité now has policies and procedures in place that regulate and structure procurement – including a 'responsible procurement policy', 'modern slavery policy' and 'supplier code of conduct'. 
As previously said, the sustainable procurement process is a continuous improvement activity. Adjusting and adapting to the market and new legislation will demand an on-going effort from Agilité, which they are aware of and ready for.
In collaboration with Ruth Harrison-Davies, Scriba.